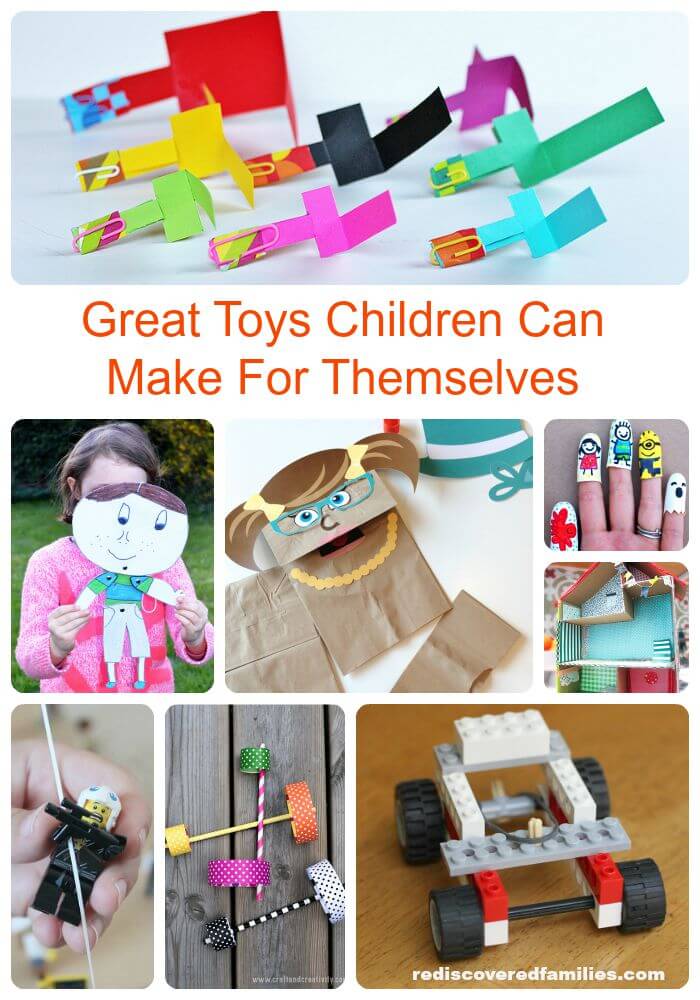 Editor's note: This post contains affiliate links. I would recommend that you borrow the books from your library before buying them on Amazon.
Have you ever spent good money on a fabulous toy only to have your child play for hours with the box? Children are naturally creative and have fantastic imaginations. They can make toys out of anything.
When I was a child some of my favorite toys were the ones I made myself. My parents did not have a lot of money, so we had to make do with the basics. Still my mom was really great at encouraging us to make our own toys.
Why don't you make a puppet theater out of this box?
Do you think you could turn this shoe box into a dolls house?
I would spend hours and hours making puppets and crafting doll's houses.
I love this kind of open-ended play.
It stimulates the imagination.
Helps children solve problems
And discover that they can make their own fun
It is also really inexpensive.
A few weeks back I saw a great post from P is For Preschooler about making toys from shoe boxes. It inspired me to put together my own list of toys that children can make for themselves.
Most of these projects are really simple, but there are a few that may need some adult assistance. They would all make great family projects – hint-hint.Continue Reading