This Posts may contain affiliate links. This means we earn a commission from sales made via product links in this post. For more information click here.
The above photograph melts my heart every time I see it. It is a picture of my Dad holding my oldest son. I live a long way from my parents. We are in Canada and my parents are in the United Kingdom. It was my son's first trip to see his grandparents.
I took the picture on the day we were leaving. My dad was getting in one more cuddle and I could see the sadness in his eyes as he held his precious grandchild close. I'm so glad that I had my camera nearby. It is a snapshot of a very tender moment of connection between the two of them.
Grandparents play such a special role in the lives of their grandchildren don't they? I was really blessed as a child, because both sets of grandparents lived close by and I could visit them often.
My children were not so fortunate. They did not have easy access to their grandparents and sometimes several years would go by before we could afford a visit. That is not unusual in our increasingly mobile society, where vast distances often separate families.
In an ideal world all grandparents would live close to their grandkids. As this is not always possible I have gathered 7 ideas to help grandparents build those special connections, even when they live in opposite corners of the world.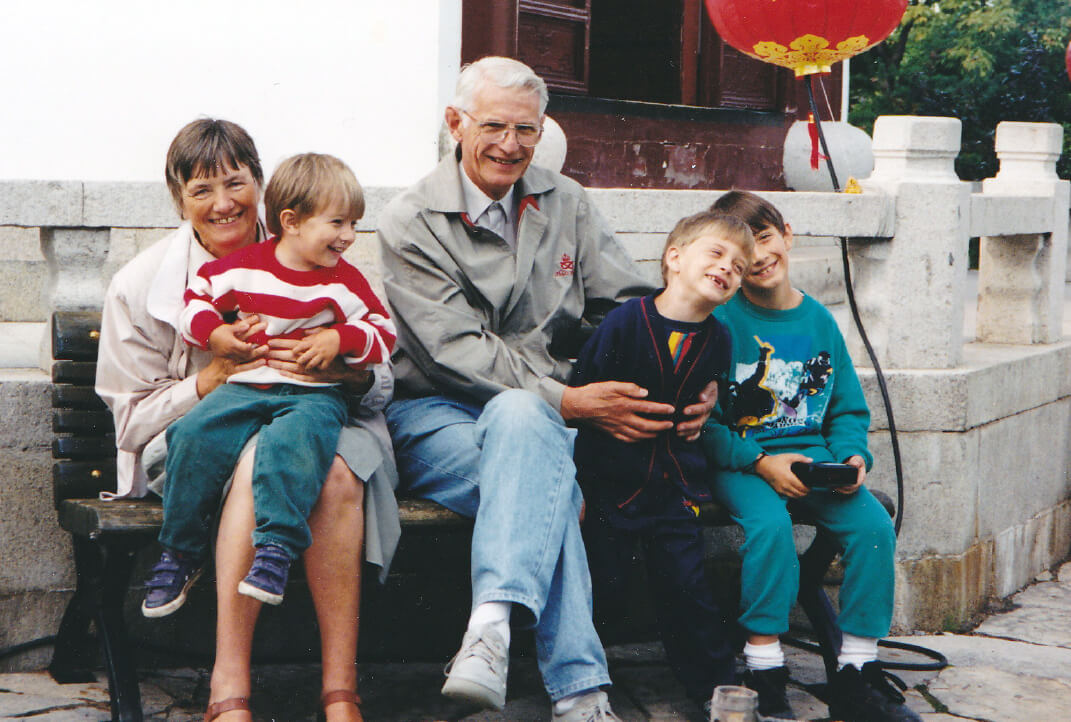 1.Correspond Regularly
Children love getting things in the mail and my boys were no exception. My parents sent all kinds of things. Cards, letters, stickers, comics and small gifts arrived regularly and delighted my boys. It let them know that that their grandparents were thinking about them often. It meant a lot. Write often. It doesn't have to be long letters. Postcards, short e-mails, and even texts help you stay in touch.
2.Use Web Chat
Web chats allows you to see your grandchildren, watch them grow, and share their joys as they visit on screen. You can see and admire their artwork, new toy, or outfit. You can share jokes and talk about their daily lives. It is almost as good as a visit except you miss out on the cuddles. Sometimes it can be awkward though. Have you ever had that experience when you get on Skype and conversation freezes?
What kinds of things do you do to encourage conversation?
3.Share Books
Make a habit of calling at bedtime, so you can read your grandkids a bedtime story. If that isn't practical create a recording. My parents borrowed children's books from the library and recorded themselves reading the stories aloud. My boys loved those tapes. They would ask to hear them time and time again and it wasn't unusual for them to drift off to sleep to the sounds of their grandparent's voices.
If your grandchildren are older ask them what they are reading. Make a point of getting a copy of the same book and reading along. That way you can name the characters, talk about the plot, ask informed questions, or speculate about the ending.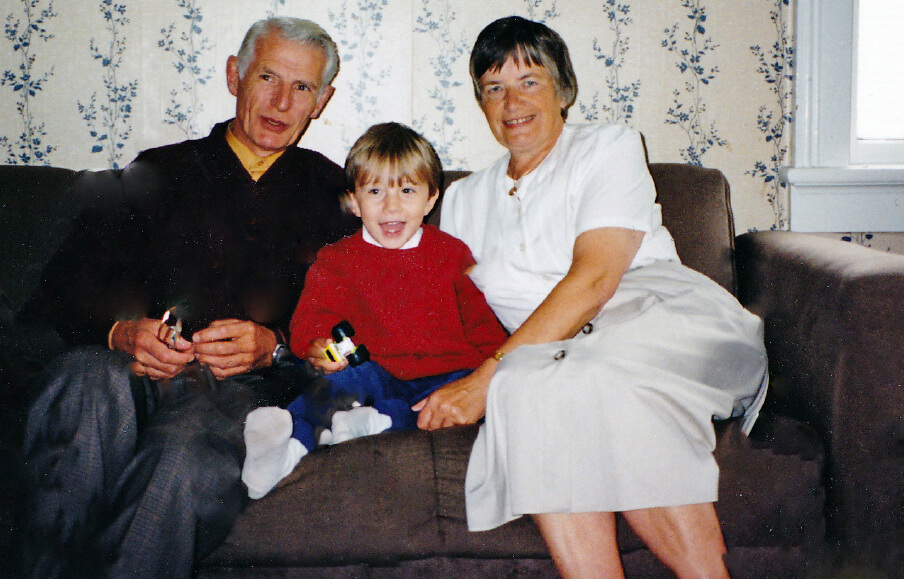 4. Play Games
These days technology allows you to play games with people across the world. You can play all kinds of online games with your grandkids at the click of a mouse. If you are using web chat you can play games like 20 Questions, Battleships, Charades or even Pictionary. The Scott & Doodle App allows you to play drawing games like tic-tac-toe or dots and boxes.
5. Share a Common Project
Distance doesn't have to prevent you from working together on a project. For example, come up with a challenge like "draw (or photograph) 5 flowers." Then share your pictures the next time you talk.
You might work on a progressive story. Write the first paragraph of a story and send it to your grandkids, so they can add a paragraph and send it back. Keep going back and forth until the story is finished.
Do the same thing with a progressive picture. Start a picture and send it to your grandkids so they can add to it.
Maybe you can plant the same seeds in your separate gardens and report back as the plants grow.
6. Anticipate Upcoming Visits.
Express excitement about impending visits. Talk about the walks you'll take, what you'll see and the fun things you will do. Make a survey with a list of activity suggestions, so that your grand kids can check off the ones that appeal. Create some kind of countdown calendar, so you can mark off the days together.
7. Recall Previous Visits
My Mom was good at this. In her letters and phone calls she would often refer to things that she had done with the boys. She would talk about the mischievous ducks they had fed together, the trees that the boys had climbed, or "the special place" in the park that they had explored. It was a way of honoring the memories of the precious time they had spent together. Recalling these kinds of stories helped her build deep connections with my boys.
You might make a vacation book or collage of your time together. Send it to the grandchildren as a keepsake. It's also a great reminder of how fun visiting you can be.
"Nobody can do for little children what grandparents do. Grandparents sort of sprinkle stardust over the lives of little children." ~Alex Haley
I'd love to hear from you? If you are a long distance grandparent how do you stay in touch with grandkids far away? I'd love to hear your thoughts and ideas for connecting long distance. Please share them in the comments section below.