Want to encourage your kids to develop a positive attitude? Try these simple hands on activities to help your children to focus on the positive!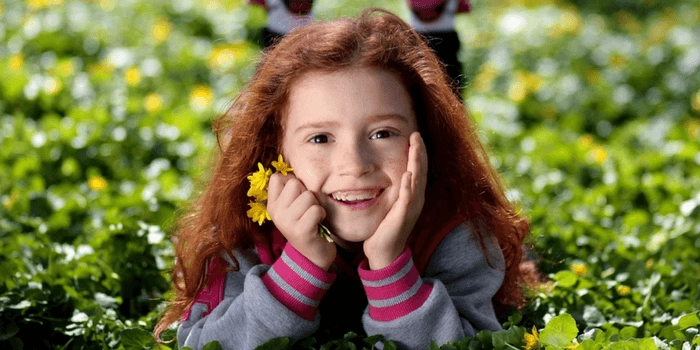 At the library where I work we see many children. It is always a joy to see them running in with big smiles.
As far as they are concerned everything is fun and the world is a wonderful place.
But sometimes children will come in with a bad case of the grumps. Nothing pleases them and any attempt to engage with them is met with the pouting lip!
I know which kind of child I prefer to deal with. It all boils down to attitude doesn't it.
When kids have a positive attitude it makes family life – well I don't really how else to say this – WAY MORE FUN! For that reason it was something I definitely wanted my children to develop.
But even more importantly developing a positive outlook is probably one of the most important contributing factors to emotional well-being. I'm guessing that is something we all want for our children.
I have discovered that there are some personality types that find it easier to think positively. Two of my boys were natural optimists and didn't need much encouragement.
My oldest on the other hand was more like Eyore  and needed more help from me.
Still no matter what your child's natural inclination, I've found that you can help your children develop a positive outlook to life.
It starts With You
Children do as they see, not as they're told. If you consistently model a positive attitude towards life, then your family will probably will do the same. Think you need to work on this? Here's a helpful post about developing A Positive Mental Attitude  from Tiny Budhha.

What else can we do?  
A good way to start is to enjoy some fun family activities that will help you focus on the positive. I've collected 10 easy ideas to help inspire you.
Bonus: All of these activities will provide opportunities for you to get to know your children better.
10 hands on activities to encourage a positive attitude
1. Each night invite family members to talk about their Success of the Day. These could include
Helping someone
Standing up for a peer
Standing up for something you believe in.
A learning accomplishment
A skill mastered
Learning something new
An act of kindness
A good conversation
Finishing a project
The goal is to focus on accomplishments . Keep a simple journal of these successes and celebrate them together. You'll find that success tends to breed more success.
A daily ritual like this will help your children look for success throughout the day. After a while they will go into the day expecting to find success. Sneaky huh?
Of course it is important to acknowledge mistakes and failures, but one redeeming things about mistakes is that they provide opportunity for learning and growth. We can help our children discern those lessons.
2. Create Warm Fuzzy Jars to create a more positive home – Read more at Hands Free Mama.
3. Make your kids smile with some Morning Love Notes. Even better invite your children to help make them for their siblings- read more at Coffee Cups and Crayons.
4. Choose an Act of Kindness to help you kids experience what a positive difference kindness can make. Find some great ideas here.
5. Use art to help children learn how to manage large feelings and turn them around. Get the instructions from Imperfect Families.
6. Have everyone make a Slinky Character Trait Person. Encourage family members to suggest positive character traits they see in each other. Hang the finished people where they can be seen each day to encourage positive self-dialogue. Download a free template here.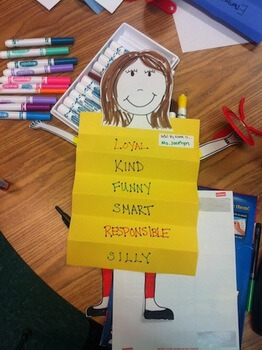 8. Make a vision board to share your dreams and goals with each other. Follow the simple instructions from Overstuffed Life.
9. Help children increase their creative confidence and self-esteem with this motivational art activity from Buggy and Buddy! Fill the spaces with positive affirmations.
10. Make gratitude stones to help kids cultivate an attitude of gratitude from an early age. Get the instructions from Fireflies and Mudpies.
Now It's Your turn
How do you encourage a positive attitude in your family? Which of the above activities will you try? Do you have any other suggestions? Please share in the comments below!